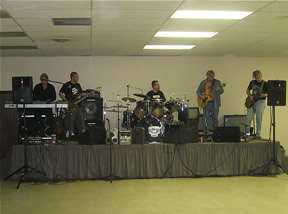 The Deciders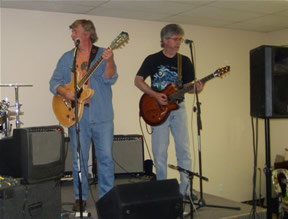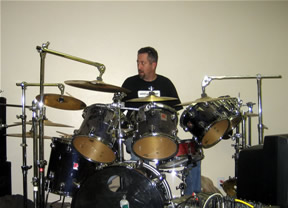 Mike on drums
The pictures are from the Narcotics Anonymous yearly Jubilee show. This was a sort of coming out performance to test new material.
The new eclectic performance band named "The Deciders", consisting of many Eclectic Orchestra players, performed 2 vamped up Gary Snipes songs from the CD "I Wonder" as well as a scorching version of Mark Boger's hit "Blood Red Moon", and brought the house down with Randy Mumert's rocking funky signature hit song "She Took All of My Money".
The show was outstanding and very well received. It was a truly inspired performance that really rocked the packed house of recovering addicts.
We will be seeing more from "The Deciders" as we approach their World Arena gig later this summer.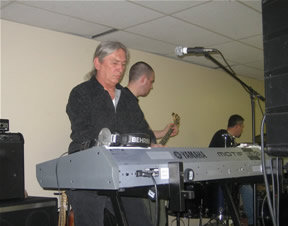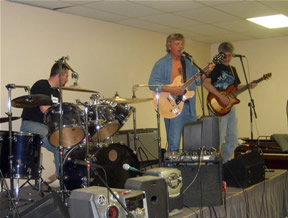 Mike, Mark, and Randy