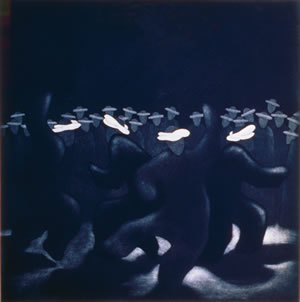 The Eclectic Orchestra is the life blood & brain child, of Singer/Songwriter, Guitarist/Composer Gary Snipes . The conception has been evolving for a number of years. All songs were written by Gary Snipes except "The River Song" by Shelton Smith, performed by Smith & Snipes.
Shelton Smith , "Bluesman extraordinaire," currently with Sonny Boy and Money & the Serious Business Blues Band , was a long time childhood collaborator of Gary Snipes. Both grew up children of military families, traveling and relocating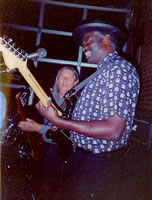 throughout the United States and Western Europe, writing and performing together. The bands Destiny and WW3 were spawned from this creative union. That collaboration team morphed into what is now the Eclectic Orchestra of today. In celebration of that collaboration, we have included the River Song in this project. Shelton Smith has also contributed guitar tracks to the CD songs "It don't matter" and "Just like on TV."The remaining members of the Eclectic Orchestra vary between Studio Musicians, Performance Band Members and current co-composers.
Another notable member of the Band is Mark Boger of the Egamufin Band.. Co-corroborator of the Eclectic vision and composer of the hit "Blood Red Moon," Mark brings his song into the Live Eclectic play list. Mark Boger is featured on the CD, as well as being a vital part of the performance group, and shows his versatility on Guitar, Vocals and Bass.One more very noteworthy member of the band is the lovely and talented young veteran Studio Musician Whitney Ohman. Whitney's contribution was massive. Her vocal skills are evident on the songs "Love Will" and "What a Day," as well as "Sunrise Country Sunday." Whitney brought to the project a strong, sultry and confident style that turned out to be the perfect compliment to Gary's vocal exchanges in "Love Will." Her celestial vocal voracity brought the tender chords of "Sunrise Country Sunday" over the horizon.
A recent addition to the current lineup is Randy Mummert . Randy comes from the side project band Blue Northern. He brings his hit "She Took All of my Money" to the live play list. Randy is an accomplished Guitarist, Singer/Songwriter, who also plays Sax and Keyboard. Randy received his degree in music.This project came together with the efforts of many unsung hero musicians, such as orchestra member Bill Hammaker , who played French Horn and Harmonica on the CD and spent hours transposing early MIDI tracks to workable Horn tracks on "Love Will." Sarah Kaspar , who played violin on "What a day" and "Sunrise Country Sunday." Andrea Myers, who played Cello on "What a Day." Kate Hagerty, who played Violin and Viola on "Sunrise Country Sunday." Shane Strate, who smoothed over the Cello and horn tracks, and played electronic Clarinet, and Kae Pilate, studio stand in on Piano for "What a Day." Also,thanks to Brian Austin for his early Engineering prowess, as well his creative guitar addition to the "Colfax Avenue" song. Kudos to Ken Howard and Doug Kirkelie for their steadfast rhythm, and also to Denis Hynds who co-engineered many of the more difficult mixes requiring two sets of hands, also Drummed on two Studio tracks "Working" and "TV." Tiana Thompson plays Cello and Sax in the performance lineup with Richard Jackson on Harmonica, Vocals and Keyboards. The Band even got a little help from two of Gary's six children, with Larry on Bass and Alandis on Congas. Another recent inductee is Steve Kinney on Sax, an amazing horn player with a Music degree from the University of California Berkley who helps bring new dimension to the current band. John Meraz doubled on Electric Guitar during live shows, exchanging leads with Gary.Long time Eclectic Member Sandra Cash, evens out the live performance band with the spirit needed to win an audience. Her stage presence is quite "Joplinesk." Her live rendition of "Love Will" is thoroughly enchanting. The strength of her voice can be heard on the CD's title track "I Wonder" (the Ballad of Gary and Martha), a song written about the adventures of coming of age with wife Martha., concluding with the line, "Sometimes I wonder about us."
The driving force behind the Eclectic Orchestra is without a doubt the soaring guitar mastery woven throughout each song, that plays out like the Soundtrack to the life of one songwriter; Gary Snipes. The musical cast that supports the Eclectic Orchestra amounts to over thirty musicians. Without Gary's vision and their support, this endeavor would not have been possible.
Gary has contributed acting and musically to several local dinner playhouse productions like Music Man, The Odyssey, Jesus Christ Superstar, Grease, Treasure Island, Peter Pan, Jungle Book, and Charlie's Chocolate Factory.
Gary's current obsession is his crusade to feed the homeless. Gary lives by the old Tull code. "It's only the giving that makes you what you are." He has promoted benefit concerts and weekly free Sunday lunches in the park to the needy for years.